Success
Vingolf: A multifaceted complex delivered to the community year round for services which will include and not be limited to Banquet Hall rentals, Meeting A/V Breakfast packages, 2 five star accommodations with 400 count egyptian combed linen, and a premiere music showcase.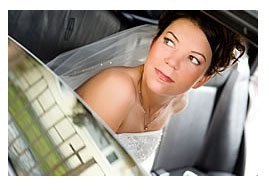 Advantages: Area Supportive, Wedding to Cradle, and Maximum Exposure marketing plans. Also the regions first sole purpose built banquet hall by a caterer for caterers.
Cheapest product Price: $15.50 Music Showcase ticket
Largest Ticket price: $8500 Banquet Hall Saturday Rental with no COGS making up 52.4% of sales
Gross profit first year: $1,443,844
Total COGS for year on all services: $139,191
Fixed Expenses: $826,172 (or $1,126,172 with aggressive $300,000 Annual prepayments)
Fed taxes: $119,556 estimated on gross with MARCW deductions of equipment and Solar Incentives.
State/local taxes: $206,345 estimated on 7.29% Manchester property and Corporate excise tax
(calculations at a rate of 9.5% of the corporation's taxable net income apportioned to Massachusetts. The property/net worth measure is imposed at a rate of $2.60 per $1,000 of either a corporation's taxable Massachusetts tangible property or its taxable net worth.)
Net Profit: $478,481 In the first year
Sign our Non disclosure form today and view our Plan for Success to see the profits we have in store for you as an Investor.
Bees Flock to flowers
Vingolf's beauty and grandeur will stand apart from the rest. Brides will follow our road to success that leads to their fairy tale wedding. Mixing Victorian English subtleties with the timelessness and air of Tuscany and the boldness of the Normandy. Touched off by a hint of Americana..